It was not until 1975 that the 2nd professional basketball tournament in the world was born, that is the Philippine Professional Basketball League (PBA). This is the first professional basketball tournament in Asia and the 2nd oldest in the world after the NBA.
The factors mentioned above are thought to be the major reason why the NBA and the US basketball platform have a big gap with the rest of the world.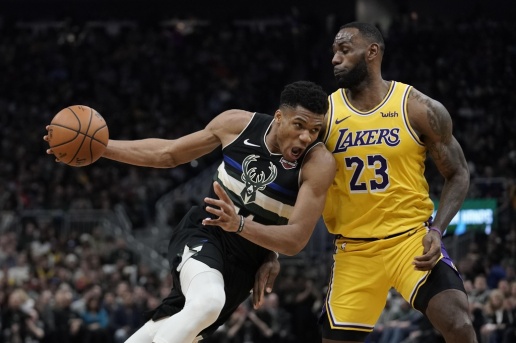 The NBA began to grow and become popular around the world in the 1990s with the appearance of basketball legend Michael Jordan and the great vision of the late president David Stern. The constant reforms and attraction from Jordan helped NBA rise to become the world's leading sports tournament.
In 2014, chairman Adam Silver took over the hot seat left by David Stern. He constantly changes and adds rules to make basketball games more interesting. Additional rules are aimed at making the game fairer and keeping the audience in the NBA.
An important factor that makes every player want to play in the NBA is the huge income. According to the Basketball Reference, the average salary of players in the NBA is nearly $ 7 million / year. The NBA is also the highest paid sports tournament in the world.
In addition, players can make more money if they reach the star of the tournament. They can get millions of dollars contract from famous shoe brands or become the face of brands.
Most importantly, the NBA is home to the best basketball players in the world. Excellent players in basketball fields outside the United States have been playing in the NBA.
These factors make NBA a basketball paradise. Money, fame and competition with the best is what every player aspires to touch.
Every year, tens of thousands of basketball players in the world practice and compete with the hope of catching the eye of NBA scouts. If only within the US, the odds of getting into the NBA are extremely high.
Usually high school basketball teams in the US are divided into 3 levels. Players must compete fiercely in order to gain a place in the first team. Next, the players must be the main stars that can hope to receive scholarships or join the teams in NCAA Division 1 (America's most senior student basketball tournament).
The NCAA is home to some of the best players in high school and 4,200. However, only about 50-60 NCAA players are selected into the NBA each year. In addition, young talents at NCAA also face competition from thousands of professional basketball players playing outside the United States.
NBA is the most attractive and talented basketball tournament in the world. Players must compete hard and impress most to be one of the 30 NBA teams selected.